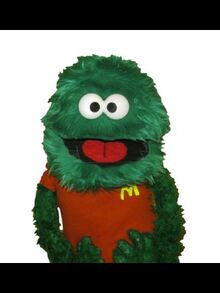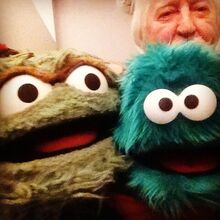 Mo Monster is the main 4 year-old character of The Mo Show. He is the star of The Zing Zongs Youtube channel. Mo first appared in the Zing Zong's first Youtube video, "Youtube Show Starring Zing Zong Puppets".
Then Mo became the host of "The Mo Show" when it made it's debut on "Tags Time!"
When The Mo Movie: Freak Out was made, Mo had a bigger head so the season 2 Mo could be recycled to Wo. Mo recently now has an even bigger head and shaggier fur. Starting from Season 5, Episode 2  Mo has a girlfriend named Jen. He is seen as a younger child in the 6th episode of Season 5.